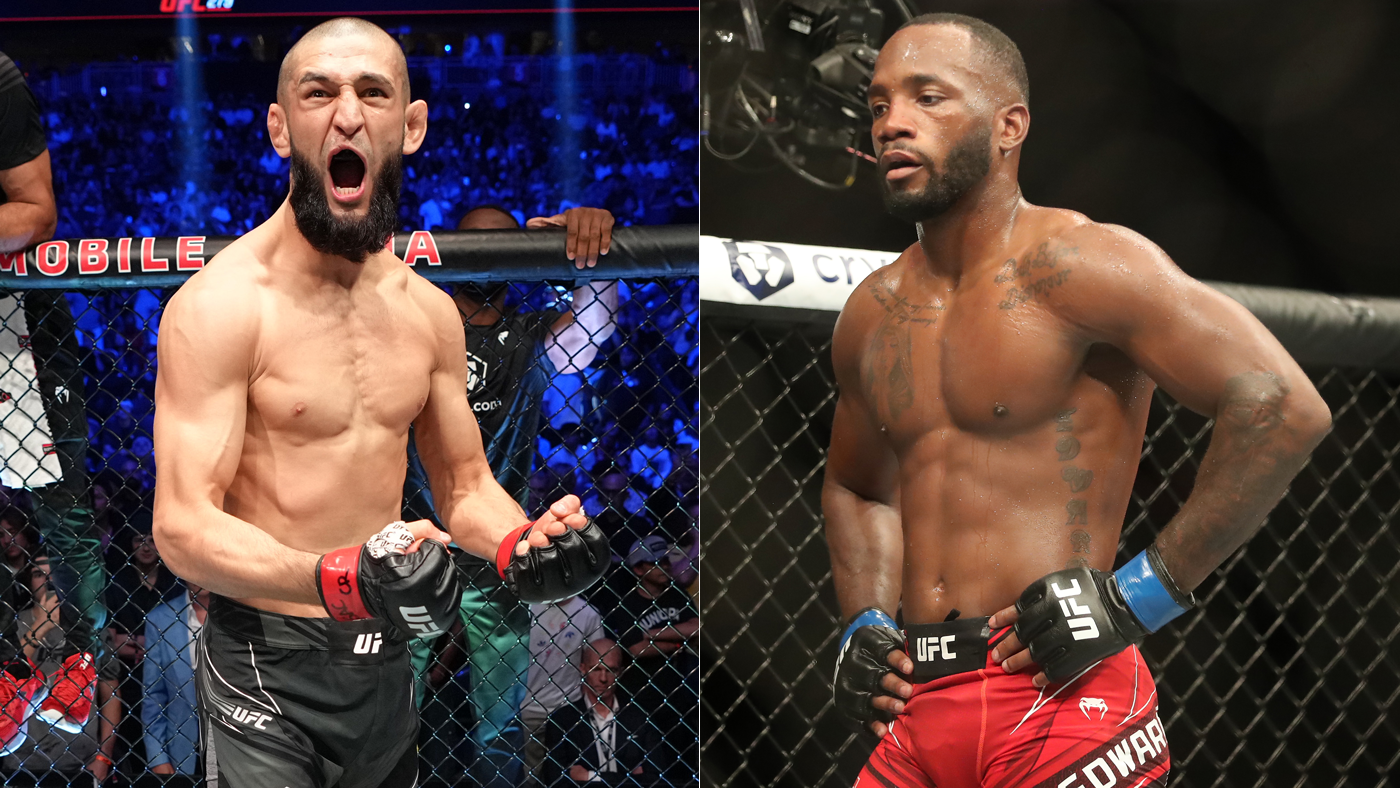 After a bit of a slower year in 2022, UFC is ready to kick off its 2023 calendar year this weekend. With the promotion returning to action after a near month hiatus means it's time to look at the landscape of the divisions and where some surprises could pop up. Longstanding champions took stunning losses in 2022 and now it's time to see if we can't figure out which champions could be next or which fighters are primed for a breakout campaign. 
While we don't know exactly how things will play out over the coming year, the CBS Sports experts sat down to give our answers to some of the burning questions before the 2023 UFC calendar gets underway. Read on to see our thoughts on how the year will play out for some of the biggest stars in the sport.
Can't get enough boxing and MMA? Get the latest in the world of combat sports from two of the best in the business. Subscribe to Morning Kombat with Luke Thomas and Brian Campbell for the best analysis and in-depth news.
Let's dive right in now to the questions and predictions from "Morning Kombat" host Brian Campbell as well as staff writers Brent Brookhouse and Shakiel Mahjouri.
Which champion will be the first to fall?
Unanimous: Deiveson Figueiredo
It has been just over two years since flyweight champion Deiveson Figueiredo began a three-fight title series with Brandon Moreno, a rivalry that enters a fourth installment on Jan. 21. Yet it has been closer to three years that critics have openly pondered whether Figueiredo, who missed weight for a vacant title bout in early 2020, will ever be able to make 125 pounds on a consistent basis. So far, Figueiredo has kept up his end of the bargain. That doesn't mean making championship weight is easy, however, or that it doesn't rob "The God of War" of his energy and recuperative skills each time he does it. Figueiredo is now 35 and will snap a one-year layoff when he meets Moreno. Given the history of the parity between them, Moreno appears at worst even money to regain his title. — Campbell
Who emerges as the next breakout star?
Campbell: Khamzat Chimaev
Is it cheating to name Chimaev for this honor for the second year in a row given how wild (and somewhat incomplete) his 2022 campaign turned out to be? It's hard to imagine 2023 ending without Chimaev fighting for a title in at least one of the divisions he currently populates. Last year, Chimaev outslugged Gilbert Burns in a fight-of-the-year contender designed to figure out just how ready the 28-year-old from Chechnya, Russia, truly is for the spotlight. Even though Chimaev passed that test, he failed miserably in September when he missed by nearly eight pounds to cost himself the ultimate pay-per-view showcase opportunity in a main event opposite a departing Nate Diaz. Chimaev did, however, dispose of late replacement Kevin Holland that night in a very destructive and unapologetic manner. Whether or not he needs to fight Colby Covington first to prove to the promotion he can make 170 pounds, look for Chimaev to eventually fight for the welterweight title and look for him to enter as the betting favorite. A victory likely secures Chiamev's standing as the next big thing in the UFC. 
Brookhouse: Bo Nickal
Is it cheating to say Bo Nickal? Yes, he made a splash with the kind of fans who care about what's happening on Dana White's Contender Series, but that's a different kind of "star power" than getting over with the larger MMA fanbase. Nickal will be positioned in prominent spots in the UFC and his star will rise very quickly. He's set to face Jamie Pickett at UFC 285 and by the end of the year he's going to be one of the most well-known and in-demand names on the UFC roster.
Mahjouri: Jack Della Maddalena
Della Maddalena has worked far too hard to be denied a meaningful opportunity this year. An up-and-coming fan favorite, Della Maddalena went three for three with first-round knockouts in his debut year with the promotion. UFC did not give him a particularly gentle path up the welterweight division, either. The Perth native knocked out Combat Sambo world champion Ramazan Emeev and heavy-handed veteran striker Danny Roberts in his second and third UFC fights, respectively. His popularity, performances, personality and penchant for finishes should reward him with bigger names in 2023.
What becomes of the heavyweight division?
Campbell: He would likely need to undergo the most difficult route available to keep his crown in 2023, but that's nothing new to Francis Ngannou. Provided "The Predator" actually does re-up with the promotion after a long break due to knee surgery, title defenses against Jon Jones and Cyril Gane (in a rematch) remain his best options for huge fights. A fully healthy Ngannou showed just how scary he can be after years of adding to his game when he took the title by force in his 2021 rematch with Stipe Miocic. At 36, it's not out of the question that Ngannou returns to form after injury. With a next-level mental toughness and the most dangerous striking game UFC has ever seen, Ngannou has all of the right tools to cap off an ambitious year that, if victorious throughout, would likely net him fighter of the year honors. 
Brookhouse: Hopefully, the division gets a big shot in the arm from Jon Jones finally making his debut in the division. That said, it's been years since Jones has fought and there seems to always be some sort of issue when it's time to think about finally stepping in the Octagon again. Right now, the division feels like something of a wasteland. Yes, there are some talented fighters but there aren't many recognizable names who are also elite contenders. Francis Ngannou has been sidelined by injury and contract disputes, Ciryl Gane has the interim title, Stipe Miocic hasn't fought in nearly two years and then … nothing. 2023 needs to be a transformative year for the division, meaning both Jones and Ngannou getting back in the Octagon and some new forces emerging and gaining momentum with the fans.
Let's put some good energy out there and predict that Ngannou, Jones and Miocic all get back to action and the year provides one or two big title matches to make heavyweight once again feel like a prestige division.
Mahjouri: What a mess heavyweight is. The heavyweight title has not been defended in one year, champion Francis Ngannou is battling some combination of injury and friction with UFC brass, Jon Jones' anticipated debut remains an empty promise, Stipe Miocic ghosted everyone and Tom Aspinall suffered a nasty knee injury. UFC must rely on interim heavyweight champion Ciryl Gane and Sergei Pavlovich, despite the latter being a relative unknown to the casual audience, for the time being. I appreciate Brent's enthusiasm, but I'm doubtful we see Ngannou vs. Jones or Jones vs. Miocic in 2023. Hopefully, one of them returns while the UFC invests in newer faces at heavyweight.
Which fighter disappoints/fails to meet expectations?
Campbell: Leon Edwards
The most difficult part of watching Edwards' emotional post-fight interview after upsetting Kamaru Usman via fifth-round knockout for the welterweight title was remembering how many times "Rocky" was dismissed or overlooked throughout a 10-fight unbeaten streak that led up to it. Yet here we are, once again, predicting Edwards' eventual demise. While it would be disingenuous to demean Edwards' career-defining moment as lucky, he was on his way to losing handily when he landed the head kick heard around the world. Neither an Usman rematch or a potential fight against Khamzat Chimaev would be easy tasks for Edwards.
Brookhouse: Conor McGregor
Since November 2016, Conor McGregor has won a single fight while also suffering three stoppage losses. Despite that, he is nearly always seen as one fight away from a championship because of his star power. I think it'd be surprising to see McGregor fight even one time in 2023 and I'd be positively shocked if he fought twice in the calendar year. And there are no likely opponents that he could face where I wouldn't predict him to take another loss. The sport evolves quickly and time out of the cage and a seeming lack of focus from McGregor puts him at a disadvantage against hungry contenders. There's reason to think he's in for another disappointing year when it comes to in-cage results.
Mahjouri: Jon Jones
Jones is going to flounder at heavyweight if he ever makes it there. The thought of Jones — a long, dynamic striker with wrestling and submission skills — at heavyweight was tantalizing when pitched in the early 2010s. The landscape of heavyweight has undergone a major facelift a decade later. The sluggish, bruting heavyweights that once dominated the land of giants have been replaced with more skilled apex predators. Leaner heavyweights like Gane and Aspinall have the mobility and diverse skills to water down the advantages Jones is expected to have up a weight class. And let's not ignore the all-around improvements that heavyweight champion Francis Ngannou made over his last two fights. Jones' competitive outings against Dominick Reyes and Thiago Santos at light heavyweight have not aged tremendously, and Jones is approaching a third consecutive year without competing. The window is closing fast on a celebration party for Jones at heavyweight.